Value of physics to the economy
As an engine for discovery and innovation, physics makes a significant economic contribution across all sectors, drives growth and creates highly skilled jobs resulting in long-term economic growth and prosperity.
Value of physics to the economy
Investment in physics research has the potential to have a huge impact on society and our economy: not only through research, development and innovation in business, but also the curiosity-driven research that inspires and underpins the applications and technologies of the future.
Physics represents 10% of the UK's GDP. It is essential that public and private sector funding is invested in ground-breaking research in physics to enable cutting edge innovation, skills development, facilities and infrastructure that drives economic growth, increased productivity and value creation in society. With the right investment and support physics-based businesses can help drive productivity, stimulate growth and create highly skilled jobs across the UK and Ireland and help unlock the technologies that drive change.
At the IOP, we're working to ensure that investment in physics increases and that businesses can continue to grow in a changing landscape.
Our aspiration: There will be clear roadmaps and funding commitments from the UK and Irish Governments that propel research and development investment towards the Organisation for Economic Co-operation and Development average of 2.4% of gross domestic product.
Read our strategy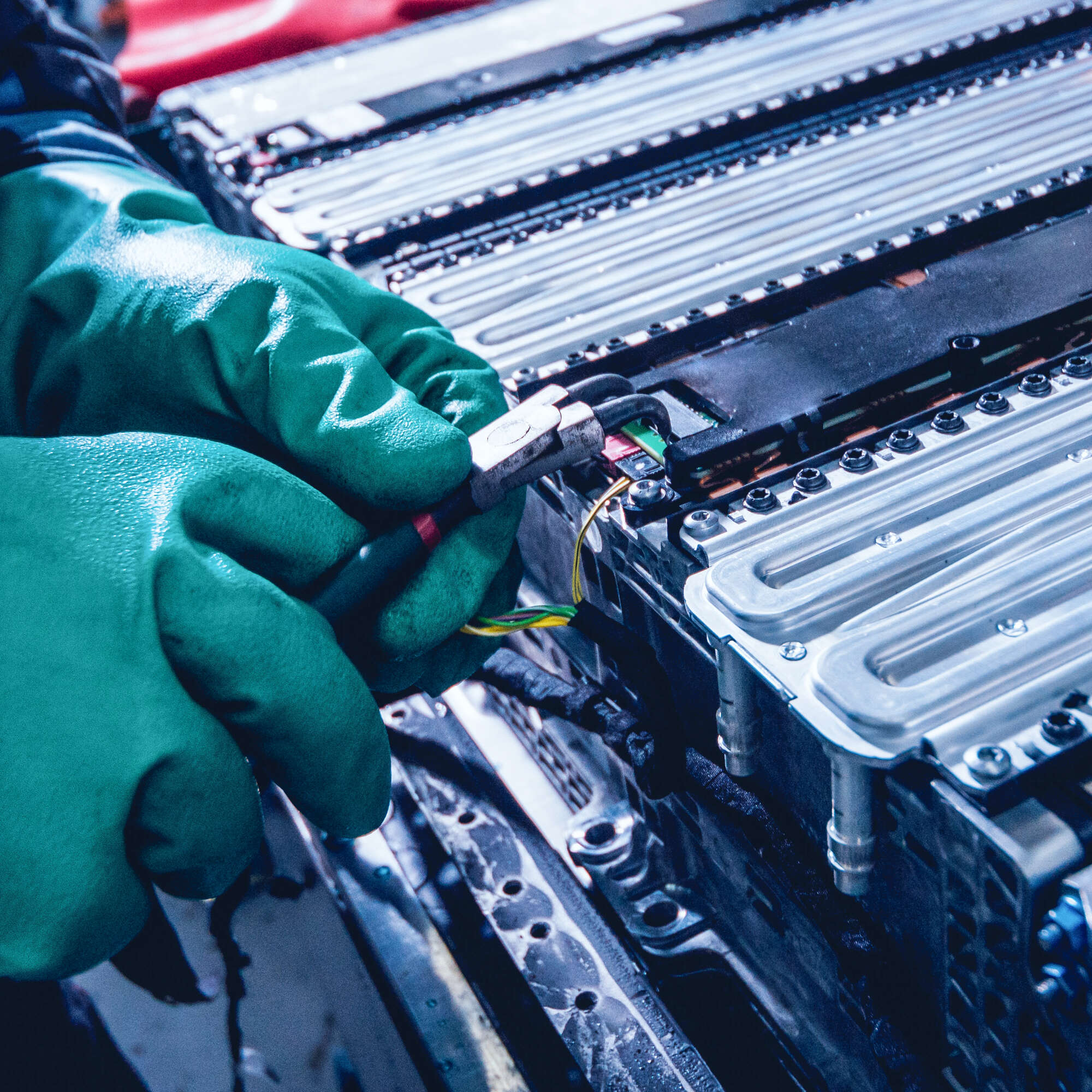 Challenge Fund
Our £10m Challenge Fund seeks to maximise the societal and economic benefit of physics by supporting innovative ideas, programmes and partnerships that accelerate and sustain large-scale change.
Our aspiration: Double the current number of people will be employed in technical roles in physics-based and engineering businesses and the number of those on physics-based science apprenticeships will have increased by a factor of 100.
Read our strategy
Technical career paths
Over the lifetime of our strategy, we will track and publish the impact of our work as we seek to increase the technical capabilities of our workforce.

In the meantime, if you're interested in finding out more about technical career paths and physics apprenticeships, visit our new careers section.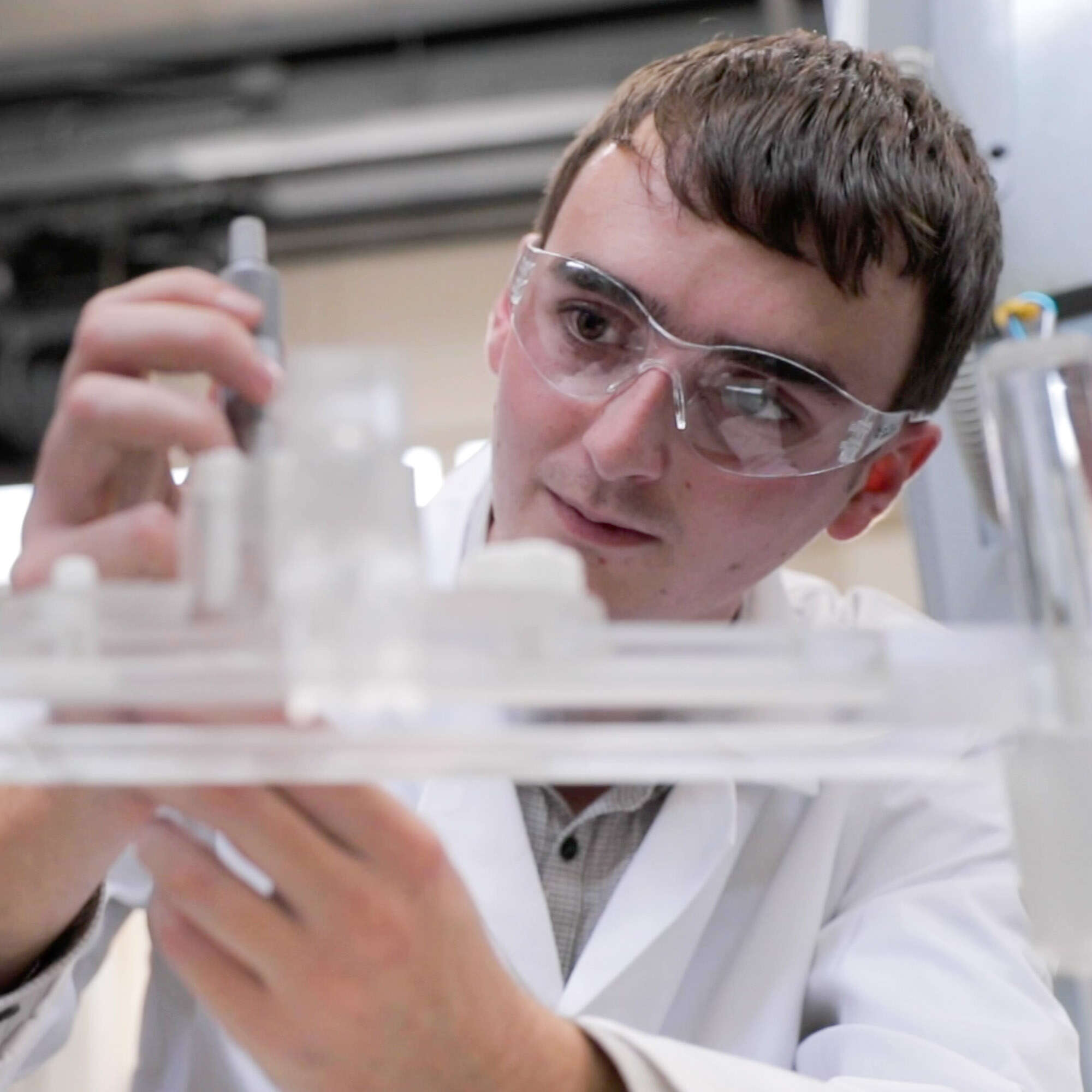 "We brought our apprentice in and it's added amazing value for us. It's certainly not just for big businesses. They're capturing elements of the business that we've not looked at before."

Neil Bird, Simtec Materials Testing

Submission to the 2021 Comprehensive Spending Review
By evidencing how investment in physics is a catalyst for innovation and growth, we called on the UK Government to unlock the resources needed to unleash a new wave of innovation and make sure everyone in every part of the UK can realise the full benefits of the societal and economic revolution and recovery that science can deliver.
Despite the challenging fiscal situation, the package of spending announced by the Government was broadly welcomed by the science community, including the IOP. In particular, Treasury's continued commitment to achieving annual investment of 2.4% of GDP in R&D by 2027 was seen as a positive outcome, although it is disappointing that the £22 billion public R&D investment target was delayed from 2024-25 to 2026-27.
Contributing to BEIS's Quantum Strategy
We have been working at pace with the Department for Business Energy and Industrial Strategy (BEIS) to help shape their national strategy for Quantum Technologies. This included:
Providing new evidence from the report we commissioned from the CBI, Paradigm Shift
The output from our Workforce Skills deep dive in Quantum Technologies
Strengthening community engagement in the development of the strategy, seeing us generate 60 responses to the Government's call for evidence and hosting workshops that engaged with over 120 people from different stages of career in academia and industry, from across the Nations and Regions, and with quantum and related technology interests.
Our principal output will be an IOP Quantum Strategy submission to BEIS signed off by IOP Vice-presidents and our Executive.
Net zero, green energy and the role of novel materials
The Henry Royce Institute (Royce) for advanced materials, in collaboration with the IOP, has convened the academic and industrial materials research communities to explore the increasingly critical role of novel materials and processes to deliver affordable, reliable and above all, green energy. The output is a series of detailed technology roadmaps that set out how UK materials science can contribute to the UK's low carbon energy transition. Find out more
Learn more about our six aspirations