Increasing representation in physics
People's drive to solve global challenges should be supported, not limited or denied. It's not only a matter of fairness – greater diversity will also improve physics.
Increasing representation
Supporting more people from more diverse backgrounds into the physics community and making it truly representative of society is not only a matter of social justice and fairness, it makes good economic sense. People's drive to solve global challenges and change the world needs to be supported, however at the moment too many are being limited because of prejudice based on who they are and pre-existing stereotypes.
Greater diversity will improve physics. Multiple studies have shown that diversity of background leads to diversity of thought and that leads to greater innovation and better problem-solving. The more that a wide range of people advance their career in physics, the more that people from a range of backgrounds considering a career in physics will see that there is a place for them in the physics community.
My journey: Dr Clara Barker
Dr Clara Barker talks about some of the challenges she has faced on her journey to the cutting edge of thin-film material science, and why there can be more than one route to a successful career in STEM. 
Our aspiration: Girls will make up at least 30% of those taking physics at age 16-19 and there will be double the current number of young people from black and minority ethnic and lower socio-economic backgrounds.
Read our strategy
The campaign: Limit Less
Limit Less is the campaign to support young people to change the world and fulfil their potential by doing physics. One of the ways we do this is by giving young people access to relatable physics role models, working in exciting, relevant careers, so that we can demonstrate that doing physics after the age of 16 opens up an incredibly broad range of career options, encouraging young people to choose physics when the time comes.
That's why, as part of National Careers Week 2021, we offered a stimulating programme of online events for young people and their teachers to discover what doing physics can open up and how our careers can address some of the big global challenges that young people care about.
Limit Less Careers Week
A total of 885 students and teachers attended our events, representing 74 schools across the UK and Ireland, with 33 physicists generously offering to share their expertise and experiences.
"It's scientifically known that science is better with a diverse workforce."

Dr Luke Davis, theoretical physicist, University of Luxembourg
Limit Less: Eggsciting TikTok launch
Our message to young people that "physics is for everyone" and that it is relevant to all our lives has been heard around 750,000 times – and rising!  
Working with social media influencers to reach as big an audience as possible, and with our student members to advise and guide the creative phase, we developed our first ever TikTok project. The student members helped guide us to the standing on eggs challenge as something that would be interesting and accessible to all. We passed the general idea to the influencers and they set to work creating videos that had the common theme of standing on eggs but in their own inimitable style. 
Importantly, we have also seen over 63,000 "likes" for the videos, resulting in the videos being even more widely promoted on the platform. And our impact went well beyond TikTok itself, generating media coverage in the Times, Telegraph, Mirror and Daily Star. Furthermore, Rachel Youngman was interviewed on Radio 4 and Radio 5 and Ray Mitchell was interviewed on Times Radio. Expect to see us back on TikTok soon! 
Watch the videos: Tamzin  Shauni  Ishaan  Matthew and Ryan  Morgan M James 
Limit Less: Ramneek's story
"As a visually impaired student, I cannot begin to explain the number of challenges I have had to face at school… I don't want any other student with a disability to go through what I have."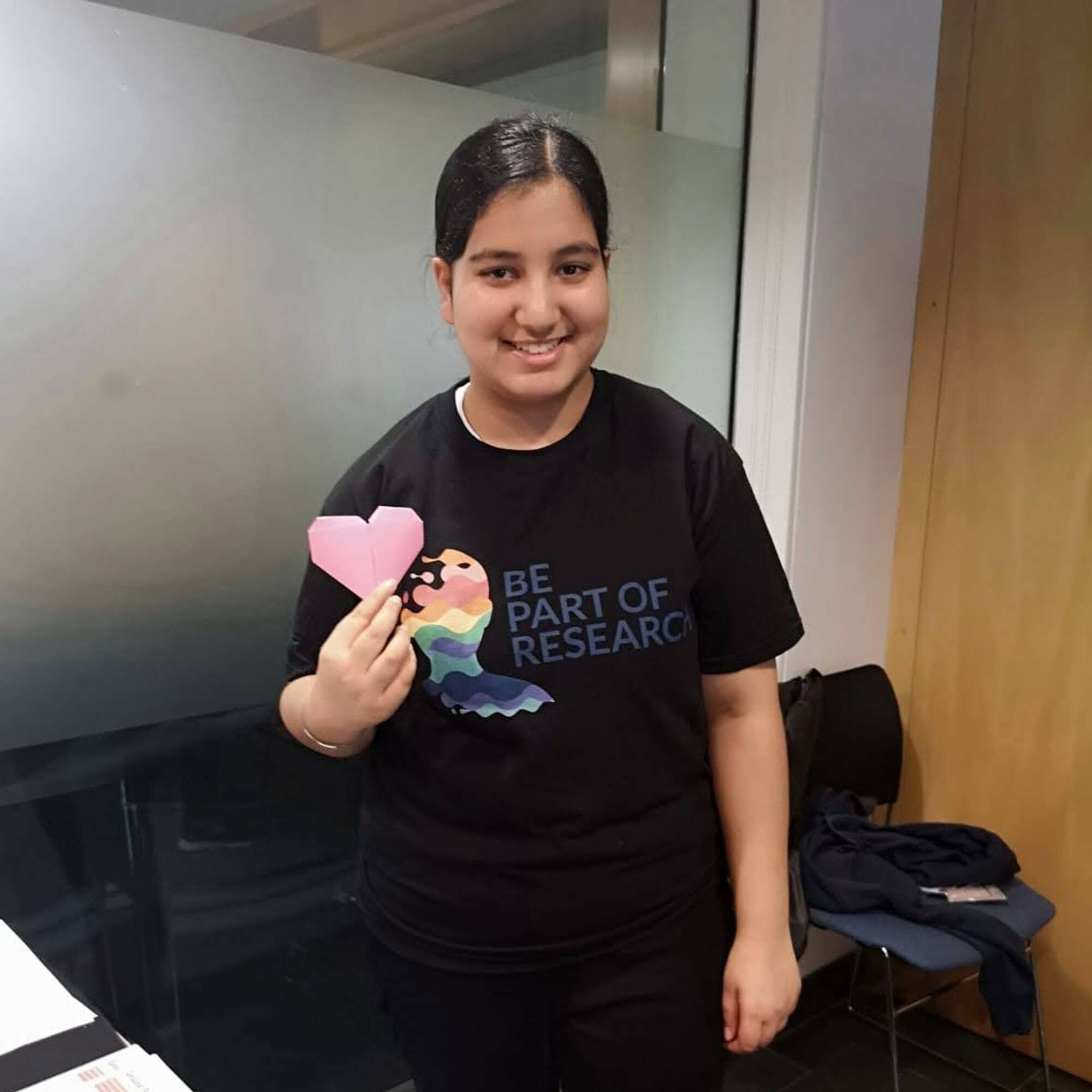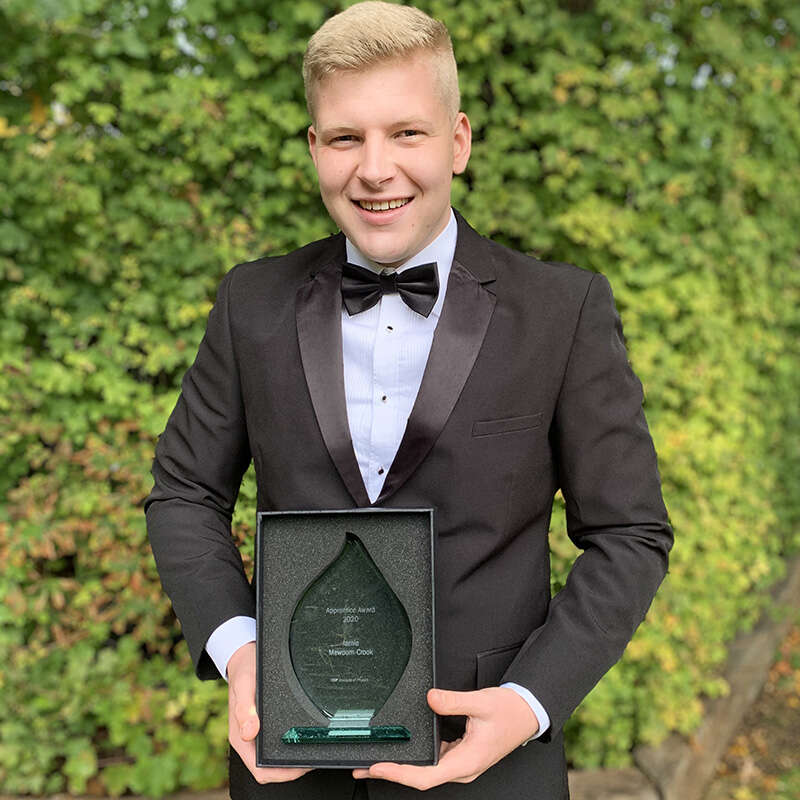 Limit Less: Jamie's story
"I'd love to see this campaign encourage more neuro-diverse people to pursue STEM careers and to come through different routes… if you're a kinaesthetic learner then you should play to your strengths." 
Limit Less: Do Try This at Home
From the start of the Limit Less campaign, we have recognised that we need to reach more younger people and their families to show them that physics is for everyone.
In March 2020, as the first lockdown loomed and parents began to worry about home-schooling, IOP's education, outreach and communications teams came together to create Do Try This at Home, a series of short films and resources to help parents and carers get their children excited about science at home. We produced 14 episodes, covering everything from projectiles to planets. 
The films have been viewed more than 47,000 times, and our Winter Activity Pack based on the series was sent out in home learning packs by primary schools around the country, as well as to 1,500 children at risk of digital exclusion. Our films featured as part of the Bradford Science Festival, Lambeth Country Show, Big Bounce Festival and Caledonian Road Festival – where packs were also sent to 500 families on the Bemerton Estate.
Of the parents and carers we surveyed, 97% said they would recommend our films to a friend and 54% said that without our films they would not, or probably not, have tried similar experiments.
In January 2021, after IOP staff contacted YouTube to tell them about the campaign and explore ways to work together, YouTube invited us to curate a science playlist in its Learning section, including Do Try This at Home films. Since then, all 14 episodes have also been selected by YouTube for its YouTube Kids app, helping us to spread the messages of the campaign to a global audience.
Episode 10: Vanishing Coin
Our team of expert science communicators (assisted by family, friends and pets) filmed in their kitchens and living rooms, using basic household materials to demonstrate physics in easy-to-replicate ways.
Improving inclusion for physicists across Europe
In May 2021 the IOP hosted a workshop to encourage delegates to develop a code of conduct to improve conference delegates' safety. Working with European member societies, and funded by the European Physical Society (EPS), this workshop is just the first step towards an inclusive and equitable culture in STEM across Europe, where all physicists can access and participate in physics, with their safety and protections ensured. The workshop was attended by 23 delegates from 19 countries.
2020 awardee: Kiri Newson
"I definitely wouldn't have been able to do a PhD without help – and I just never thought I'd get to this position, where I'd be able to do a PhD and have it funded. Someone looked at the ideas that we had, and my background, and still wanted to fund me and give me a scholarship."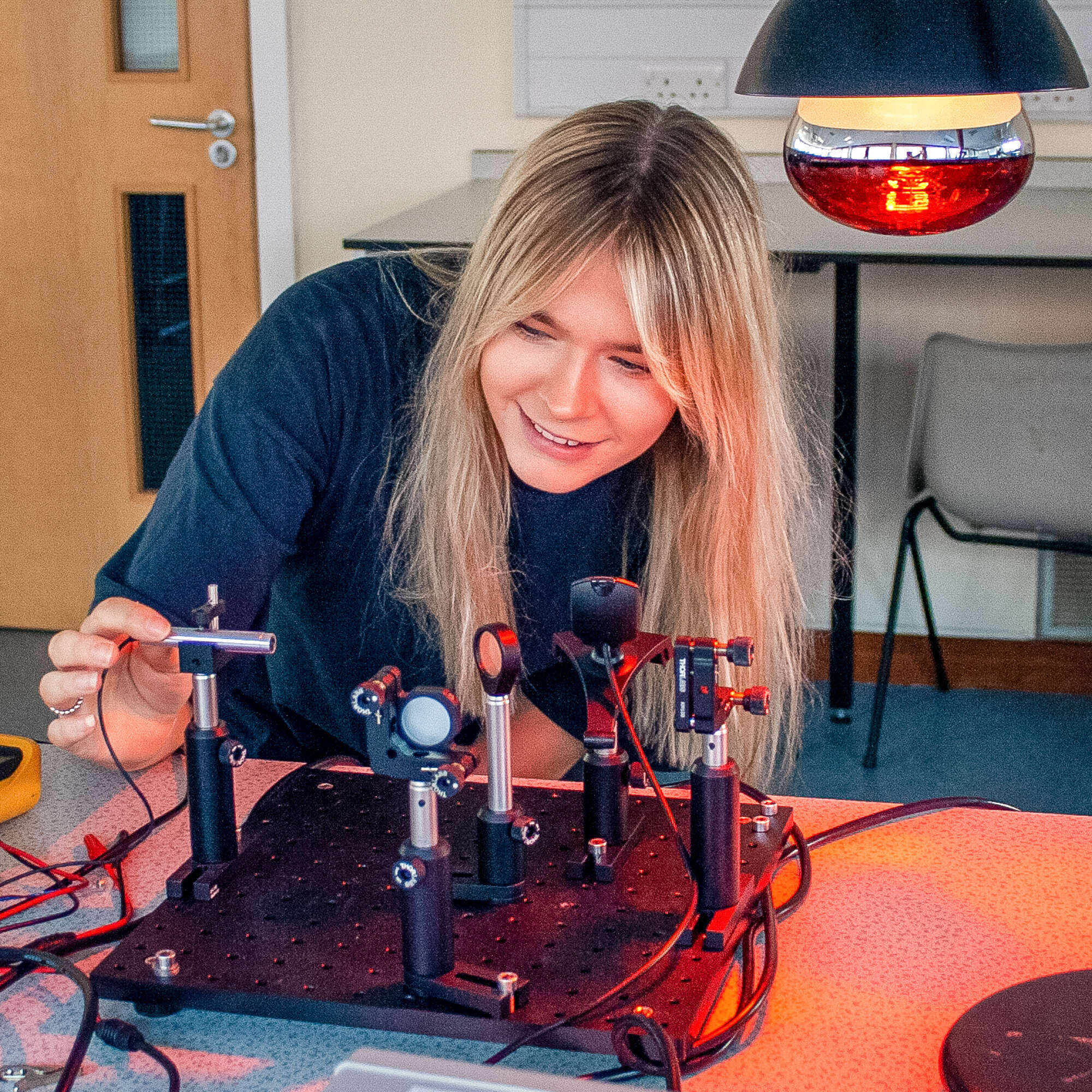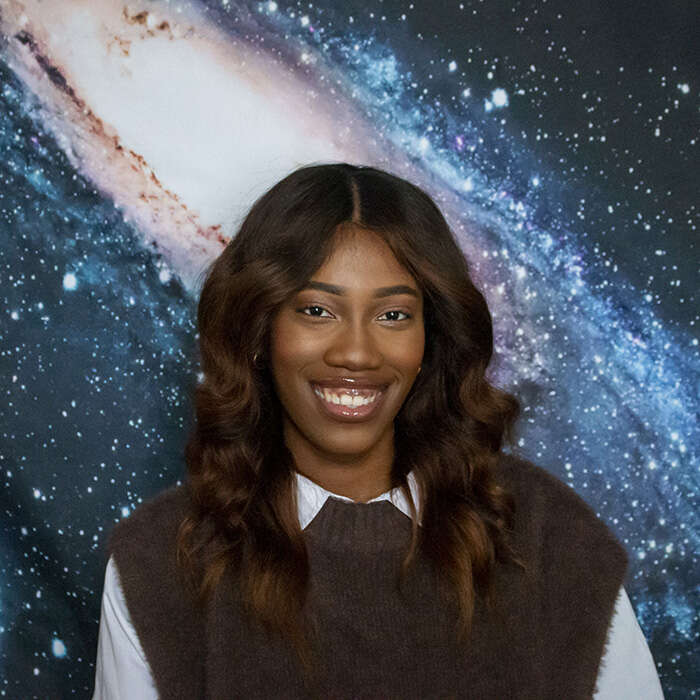 2021 awardee: Vanessa Emeka-Okafor
"To be recognised with a scholarship that validates all the hard work and challenges I faced to get to this point is a dream come true… I can work on something that I genuinely love without the guilt of feeling that I'm not doing enough to support my family."
Policy: Building a diverse, thriving and effective physics community
We responded to the inquiry into equity in the UK STEM workforce by the All-Party Parliamentary Group on Diversity and Inclusion in STEM. Our response highlighted that there continue to be too few women, too few Black people, especially of Black Caribbean descent, too few people with disabilities, too few LGBT+ people, and too few people from less well off or disadvantaged backgrounds working in physics.
The diversity of thought that makes for better physics is currently narrower than it both could – and should – be. We made a number of recommendations to improve this, from encouraging the physics community to collect data on diversity, so that we can monitor progress within the sectors, to creating a more inclusive environment, for example by ensuring young people have access to a specialist physics teacher.
We also responded to a number of consultations and reviews in the area of education reform, to ensure any changes would not disproportionately impact students from under-represented groups, and that students from all backgrounds have an attractive option to continue studying physics.
Examples include:
submitting our views to DfE's review of post-16 qualifications at level 3
submitting our views to DfE's post-qualification admissions reform
responding to the joint DfE and Ofqual consultation on alternative arrangements for Summer exams
Learn more about our six aspirations