People
Innovation is powered by people, by their knowledge, skills and experiences. For the UK to become a more innovative economy – and realise the full benefits in terms of improved growth, prosperity and living standards – it requires a strong, diverse and adaptable workforce.  
However, major challenges are preventing the UK from developing the workforce needed for physics research and development (R&D) to thrive. Employers are struggling to find people with the requisite skills among the current workforce, forcing them to scale back planned R&D. Too few young people are choosing physics-related education and training beyond the age of 16, to fuel future innovation. And both of these problems are compounded by a lack of diversity among those studying and working with physics, which limits opportunity and innovation outcomes. 
More effective development and deployment of physics skills at all levels could significantly increase the capability and diversity of the R&D workforce, enabling more people to access productive, well-paid jobs and powering the UK's transition to a greener, more innovative economy.
Barriers to unlocking potential
Teaching workforce challenges 
Lack of diversity and inclusive culture 
Inflexible research careers 
Difficulties attracting overseas workers 
Actions needed
Initial steps toward addressing these challenges
We recommend the UK Government takes immediate action to: 
Provide additional funding to support more long-term research fellowships (domestic and international), such as UKRI's Future Leaders Fellowships, as well as programmes which enable researchers to focus on career development activities outside of their core research, such as EPSRC's Open Plus fellowships 
Expand the use of industrial placements across UKRI-funded PhD training programmes, beyond BBSRC, to better prepare graduates for opportunities outside of academia 
Implement changes to tax reliefs which incentivise employers to invest in employees' upskilling and reskilling. 
Action is also needed from actors across the wider R&D landscape to: 
Ensure progression and promotion frameworks employ a holistic approach to recognising skills, building on the Royal Society's Resume for Researchers and UKRI's Resume for Research and Innovation. 
Next phase of the R&D blueprint
The IOP will carry out more detailed work to explore: 
Future technology-driven skills needs 
Improving representation, diversity, equity and inclusion among those undertaking publicly funded R&D 
The role of PhD training and models of funding progression through research careers. 
Beyond the R&D blueprint
The IOP is undertaking complementary work to: 
Increase the number of people engaged in physics-based apprenticeships and technical roles, including through ensuring availability of a variety of physics-related education and training pathways, and addressing issues which prevent employers from investing in employees' upskilling and reskilling  
Dismantle stereotypes that influence young people's choices and deter them from pursuing physics post-16, as a critical component of the Limit Less campaign and Planet Possibility careers consortium funded by the IOP 
Address challenges in teacher recruitment, retention and development, so that everyone has access to high-quality physics teaching 
Review the impact of government funding strategies on the career prospects of early career researchers and identify support mechanisms needed 
Create a new inclusion model that will supersede the current Juno48 and will incorporate all forms of diversity and inclusion to transform physics departments, schools of physics, laboratories and facilities for future generations. 
Reaching and maintaining the 2.4% target requires £17bn more private sector R&D investment in 2027 than in 2017 and an additional 150,000 people in the R&D workforce by 2030
From BEIS Research and Development people and culture strategy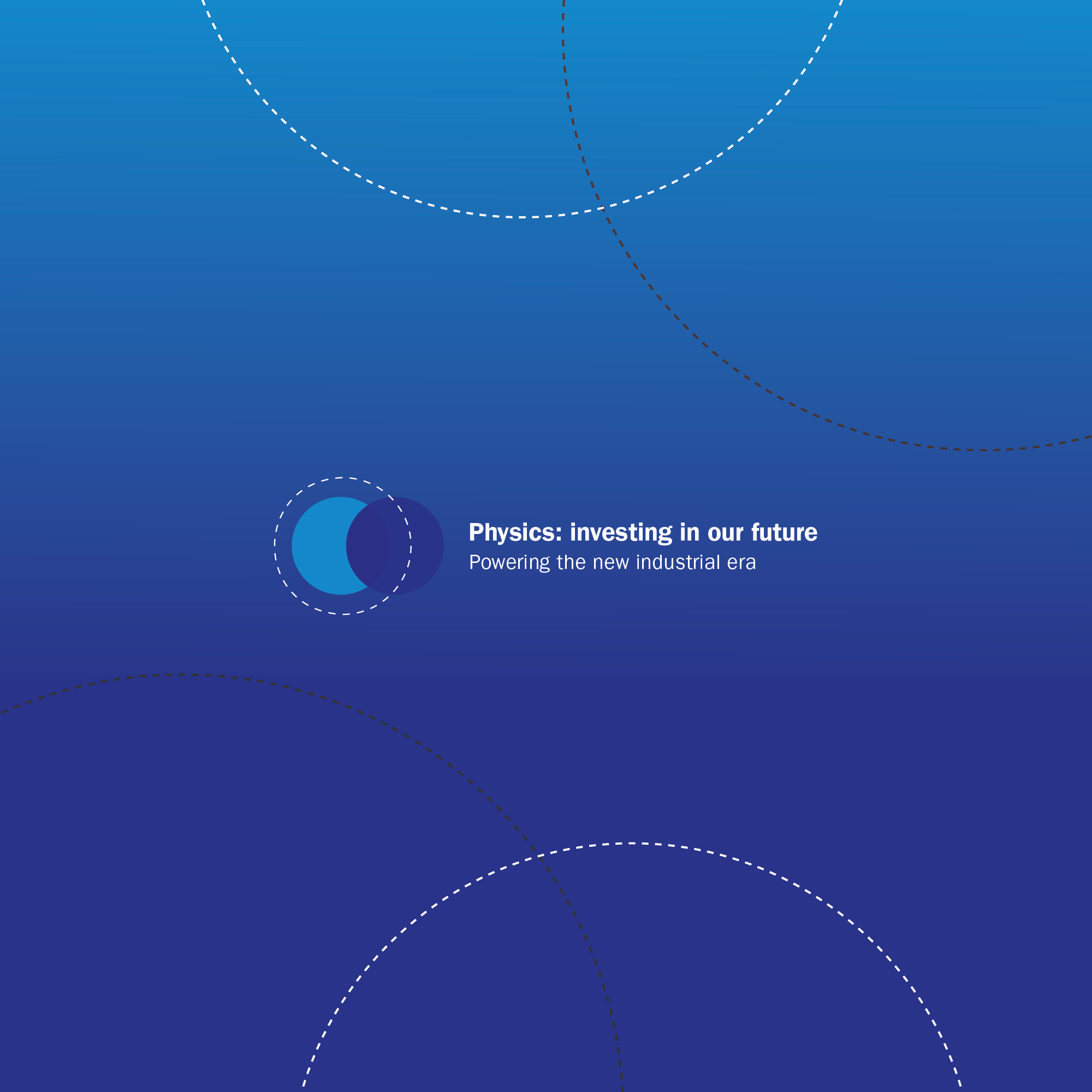 Physics: investing in our future
Read the initial report and recommendations
Case study: The world's first desktop-sized super resolution microscope
Awarded a Business Start-up Award from the Institute of Physics in 2018, Oxford Nanoimaging (ONI) has commercialised the Nanoimager, the world's first desktop-sized super resolution microscope. The research behind the Nanoimager began in a University of Oxford physics lab in 2005, with the aim of creating an alternative to existing microscopes that were unstable, inconvenient and extremely large, limiting their applications and accessibility. 
The first successful Nanoimager prototype was created in 2013, leading to the formation of the spinout ONI in 2016. ONI grew quickly, and now has over 100 employees and a base in the USA, with over £5 million worth of microscopes sold worldwide. The Nanoimager is much smaller, cheaper and easy to operate than previous microscopes of the same type, and has now attracted over £22 million of investment. 
As well as being built from many UK parts and stimulating the local economy, the Nanoimager is furthering UK science with its wide ranging applications, including drug discovery and development at AstraZeneca, and the building of 3D images of breast tumours at Cancer Research UK's IMAXT Laboratory to improve breast cancer diagnosis and treatment.