Discovery
Almost every modern-day technology has its origins in fundamental physics discoveries. From building particle detectors and satellite platforms to better understand our planet and universe, to using advanced materials to build lighter, stronger, more efficient structures, or developing new cancer diagnostics and treatments to improve patient outcomes, physics has driven many of the world's most impactful and successful innovations.  
While we cannot predict the breakthrough discoveries of the future, we can create an environment in which they will flourish. The ideas, researchers and institutions that will fuel tomorrow's breakthroughs need nurturing today.  
More effective, long-term support which enables researchers to pursue excellent, creative research ideas can ensure the UK is well-placed to seize emerging opportunities and accelerate future breakthroughs.
Barriers to unlocking potential
Lack of stable funding and strategy 
Lack of investigator-led support  
Concentration of funding among institutions  
Actions needed
Initial steps toward addressing these challenges
We recommend the UK Government takes immediate action to: 
Commit to providing above inflation increases in the Research Council's core budgets to 2027, to provide a stable environment in which discovery science can flourish 

Dedicate a proportion of cross-UKRI funding to pilot and evaluate more experimental approaches to funding novel, high-risk research, while rationalising core funding streams 

Implement a target to increase discovery research spend in line with the OECD average, as part of the 2.4% investment target. 
We also call on the UK and devolved Governments to: 
Invest in a world-leading and sustainable university research base by increasing the proportion of full economic costs recovered on all publicly-funded research grants, as well as increasing QR funding to reverse the declines seen in England, Northern Ireland and Wales over the past decade19 and ensure real terms, above inflation increases in each of the nations. 
Next phase of the R&D blueprint
The IOP will carry out more detailed work to explore: 
Innovative models of funding for discovery research 

Measures to strengthen the financial sustainability of physics in higher education. 
95% of physics outputs assessed in the 2021 Research Excellence Framework were rated as 'internationally excellent' or 'world leading', compared to 83% of outputs across all disciplines.
From REF 2021. Results and submissions – Unit of assessment 9: Physics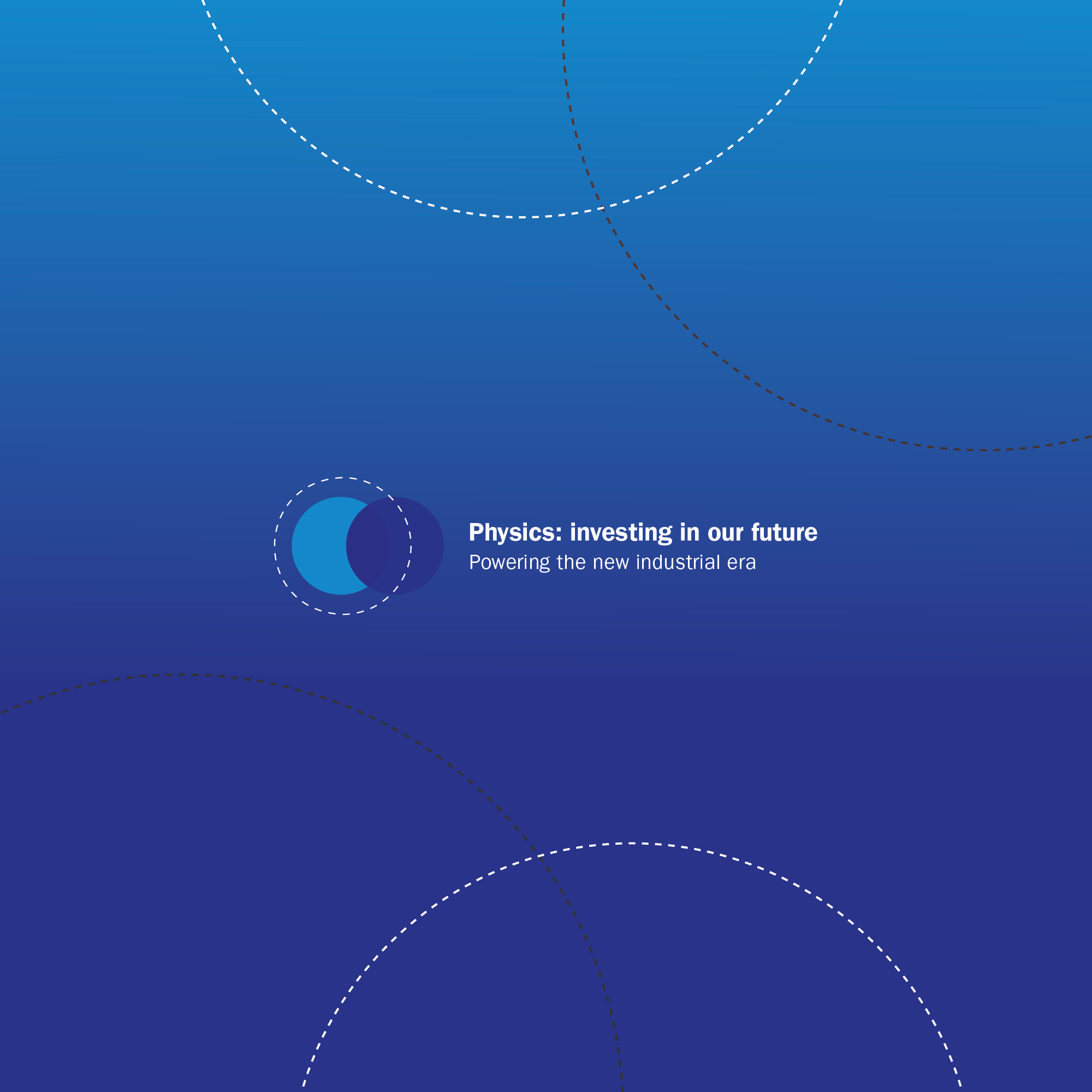 Physics: investing in our future
Read the initial report and recommendations
Case study: Rapid thermal imaging techniques fight global biodiversity loss
To help tackle the crucial problem of rapid biodiversity loss, researchers at Liverpool John Moores University have developed an innovative method of monitoring animal populations with drones to efficiently inform conservation strategies. The technology, which can make animal surveys up to 100 times faster, uses detection systems originally used in astrophysics to interpret thermal-infrared astronomy data. 
The research successfully demonstrated that astrophysics techniques can be adapted for conservation biology, allowing for the high-precision interpretation of thermal camera data from drones. Combined with machine learning techniques, the technology can monitor endangered species, such as orangutans in Malaysia, and has caused conservation agencies across the globe, including WWF, to review their animal monitoring strategies. 
The speed and efficiency at which surveys can be conducted, especially when compared to previous labour-intensive methods, saves significant money and time, directly contributing to slowing down biodiversity loss. The project has significant public reach, and is expected to have long-term and significant impacts, for example via the implementation of a national framework and regulations for drone operations in Madagascar.