PRIDE in STEM Community & Careers Conference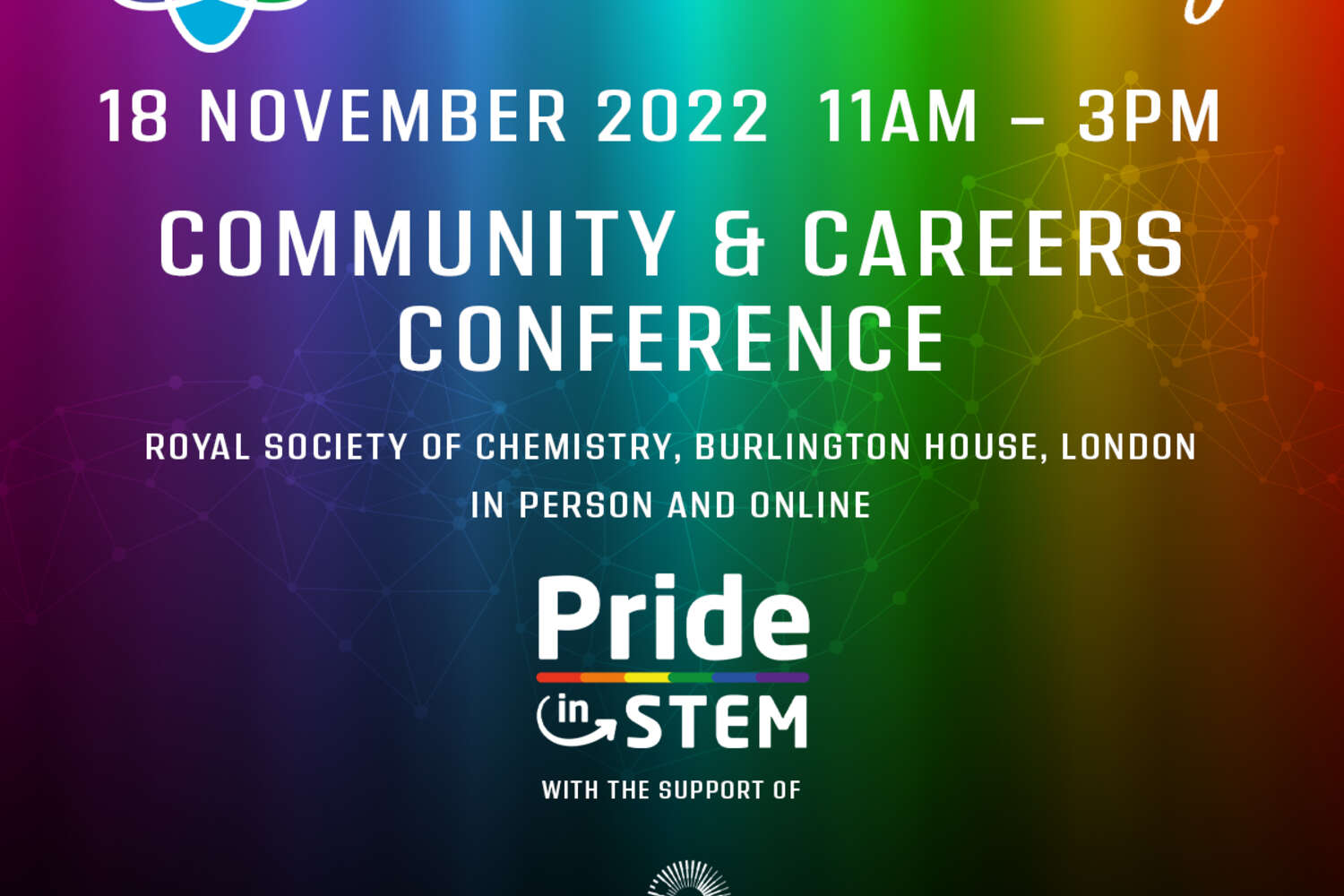 As part of a suite of events to celebrate LGBTQ+ in STEM Day, Pride in STEM is hosting it's 2022 LGBTQ+ STEM Day conference at Burlington House, the Royal Society of Chemistry. A careers event that's not a careers event, the day will be packed full of talks and panels loaded with practical advice for navigating the world of STEM as a queer person. Hear from experts in academia, industry, and healthcare on everything from work-life balance, science in the media, intersectionality, and knowing your rights. 
Book your ticket now at https://www.eventbrite.co.uk/e/lgbtq-stem-day-community-careers-conference-tickets-414934729947
You can also join the LGBT+ Physical Sciences Network from 3pm at the RSC for our Community Workshop & Celebration event, (https://www.iop.org/events/lgbt-physical-sciences-network-community-workshop-celebration).