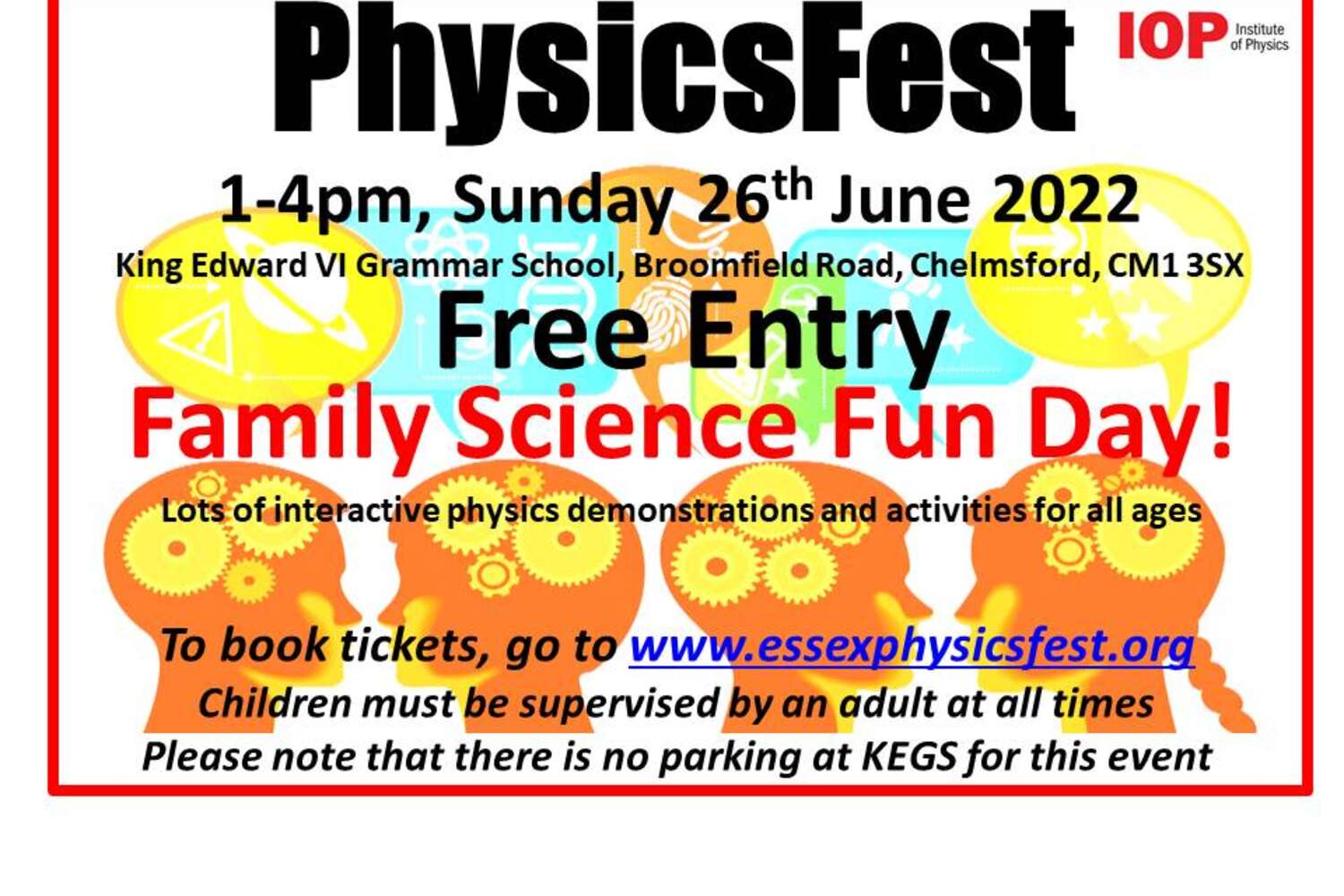 Do and Discover: PhysicsFest summer 2022
FREE ENTRY family science fun day! Lots of interactive physics demonstrations and activities for all ages.
The event is an afternoon of interactive and educational engagement for children of all ages, and is inspired entirely by experiments. The event is completely free and open to the public. Visitors will have the opportunity to try out lots of interesting and engaging activities, mostly hands-on, with 6th form physics students on hand to explain what is going on in each experiment.
The event is nominally aimed at children from around 6 to 14 years old, but there will be things to interest older children too, as well as their parents.